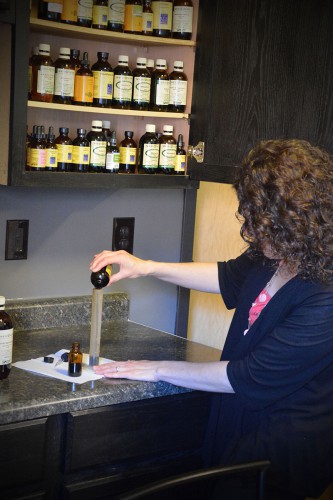 Naturopathic medicine's philosophy embraces the idea that the body has an inherent ability to heal itself when given the right tools for optimal health. Naturopathic doctors provide these tools by identifying and treating the cause of health conditions, instead of merely treating the symptoms.
Naturopathic medicine supports the whole body using treatments that minimize risks of harmful effects and promote overall wellness to prevent illness and/or its progression into a more serious disease.
It Gets to the Root of the Problem
Naturopathic doctors utilize functional medicine labs to identify the foundational cause(s) of health conditions if needed. These labs may include blood draws, saliva collections, breath collections, stool collections and/or urine collections. The results from these labs can help to identify the most appropriate and individualized treatment plan for the patient.
Naturopathic doctors like me are trained in a variety of treatment methods to meet the individual needs of their patients. These treatment options include:
Clinical nutrition
The use of nutritional supplements
Lifestyle counseling
Herbal medicine
Homeopathy
Physical medicine
Hydrotherapy
Since the philosophy behind naturopathic medicine is ideally prevention by increasing overall wellbeing, anyone can benefit from these services.
Contact Me to Learn More
I am Dr. Stephani Waldron-Trapp, a registered naturopathic doctor in Minnesota (I'm licensed in Vermont as well). I have firsthand experience with the successes that naturopathic medicine can offer, and have spent years recommending holistic treatments to a variety of people. If you'd like to learn more about naturopathic medicine or about my practice, I welcome you to call me today at 612-250-2804 or to send me a quick note.