At my naturopathic medicine practice, Natural Family Medicine, I provide a range of naturopathic services to meet the various health needs for patients of all ages. To learn about my services, read below, email me or call me at 612-250-2804.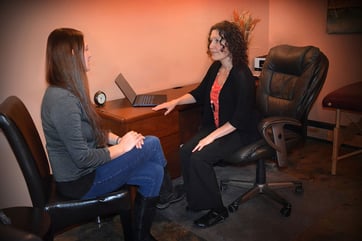 Free consultation for new patients (10 minutes)
Initial consultation (90-120 minutes)
Follow-up consultation (15-90 minutes)
Bach flower remedy and consultation (10-30 minutes)
Sinus support treatments (5-15 minutes)
Vaccination consultation (30-60 minutes)
Homeoprophylaxis (30-60 minutes)
Free 10-Minute Naturopathic Consultation
Learn how naturopathic medicine may be beneficial for your health concerns. I will explain to you how I can help your specific needs and answer any questions about naturopathic medicine that you may have.
This consultation is free for new patients only. Specific health care recommendations are not included in this consultation.
Initial Consultation
During your initial appointment, we will discuss your complete medical history, family medical history, major health concerns, lifestyle and goals. A physical examination may be included, depending on your health concerns.
We will discuss potential laboratory recommendations and an initial individualized treatment plan. This appointment typically lasts 1.5-2 hours and the fee is based on actual time taken. Appointments can be made for specific health concerns as well as for general wellness, nutrition/food plans, detoxification, weight loss, pain management, pre- and post-surgery care, and much more.
Follow-Up Consultation
This includes following up to discuss any laboratory results that I may have ordered and how you are doing on your current treatment plan. We will make changes as necessary, which may include different treatment options, dosage changes or discontinuation of current supplements. This is a time to ask any additional questions you may have about your health or your treatment plan.
Appointment time can range from 15-to-90 minutes; fees are based on actual time taken.
Individualized Bach Flower Remedy and Consultation
Flower essences are homeopathic preparations used to bring about balance emotionally, mentally and spiritually. They are commonly used for feelings of depression, anger, frustration, anxiety, stress, inability to sleep, addictions, grief, and adapting to life changes.
This service includes filling out a Bach flower remedy questionnaire and consulting with me to create a unique combination of flower essences specifically for you. Improvements are typically noticed within the first week of taking them. These are great for children, as they are liquid and safe for all ages.
Follow-up consultations are typically recommended after 4-6 weeks and a new individualized remedy is made, as your emotional state will have most likely improved. Appointment times range from 10-30 minutes; fees are based on actual time taken.
Sinus Support Treatment
This is a unique treatment that entails inhalation of specific essential oils to calm sinus inflammation, sinus infections and allergies resulting in sinus congestion. You may also be advised on using sinus irrigation with water at home on a regular basis.
A complete naturopathic appointment is required prior to this treatment, as this treatment works best in conjunction with other treatment options to reduce sinus congestion. The treatment itself lasts 5-15 minutes; fees are based on actual time taken.