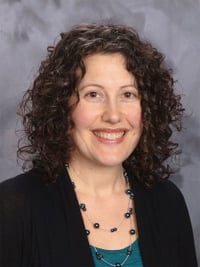 I am Dr. Stephani Waldron-Trapp, a naturopathic medicine doctor with an office in Champlin, MN. I provide a wide range of naturopathic services for individuals and families in Minnesota.
Who I Treat
People of all ages are welcome at my office. I have experience treating individuals from birth to 100:
For

infants and

children, most health concerns are resolved with recommendations for food and nutrition. When needed, I enjoy recommending herbal and homeopathic support as well.
For

adults, I assist with chronic and acute conditions—especially hormone and emotional imbalances for women
For the

elderly, I work improve health so that the need for medications is reduced and the quality of life is enhanced.
If you are looking for a compassionate, experienced, trained professional to guide you along your wellness journey, then turn to me.
How I Treat You
Every patient I see, whether child, adult or senior, gets an individualized plan that is focused on reaching his or her optimal health.
To reach for that high level of health, I take time to understand your health concerns and your goals. We will discuss your health concerns in detail and I will ask you specific questions about these concerns, your medical history and your family medical history.
I may also perform a physical exam, if necessary, and order lab work that may shed light on specific areas of the body that need support. I am able to provide these two services to my patients due to my training as a primary care doctor. Not all naturopaths in the state of Minnesota are trained this way.
I will put your medical history, lab results and physical exam findings together to create a personalized holistic treatment plan, which may include a variety of treatment options, for you to implement when you are ready. This plan may or may not include supplements. We will work together as a team and I will listen to your concerns and adjust treatment recommendations as needed.
We will schedule follow-up appointments as needed to discuss any additional laboratory results and your progress. Adjustments in the treatment plan depend on how you are responding. I will always be available to you via phone and email should you have any questions between appointments.
Where People Come From to See Me
While my office is in Champlin, I see individuals coming from across the Minneapolis-St. Paul metro area, including those from:
Maple Grove
Minnetonka
Edina
Bloomington
Anoka
Plymouth
Rogers
Coon Rapids
Blaine
Osseo
Elk River
No matter where you live in the Twin Cities or surrounding areas, I hope that you will consider turning to me to help you identify, understand and treat the underlying cause(s) of your current health concerns.
Call Me to Learn How I Can Help
Contact Natural Family Medicine online or call me directly at 612-250-2804 to schedule your first consultation. I will provide you with a treatment plan that you can use to take control of your health.