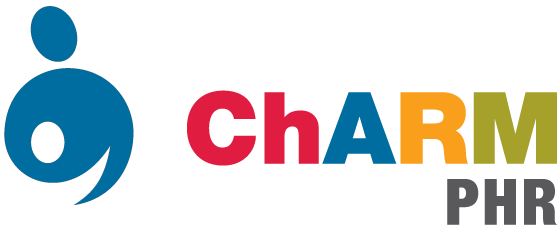 Patient Health Record Portal
Natural Family Medicine utilizes a HIPAA compliant platform through CHARM PHR for it's Patient Health Record (PHR) Portal. This patient portal allows you, as a patient, to manage health information for yourself and other family members that are patients as well. You can store current and past medications, lab results, record health vitals and track progress using the built-in reports. All of your health information is stored and available online, providing easy access to health related documents and information.
Within the patient portal, you can share lab records and documents with Dr. Stephani and view the one's shared by Dr. Stephani with you. Once a visit with Dr. Stephani is complete, you will have access to the visit summary, which includes all recommendations discussed during the visit, and any shared handouts.
Benefits of the Patient Health Record Portal
You, the patient, can:
Complete and sign all pre-appointment questionnaires and consent forms online
Securely send health related messages to Dr. Stephani between visits
Record current medications, supplements, their dosage and period of intake
View medications and supplements that were used in the past
Manage health vitals such as weight, height, blood pressure and blood sugar; record the data periodically and plot it graphically, to view the progress over time
Import lab result PDFs and plot them graphically to view the progress over time
Upload and manage health related documents (X-ray images, lab record PDFs, video files, etc.)
Manage the health of up to five family members from a single user account, saving the trouble of remembering multiple usernames and passwords
Patient Portal Access
You can log into the patient portal here. You can sign in using your email address or mobile number on file with us. You will be required to enter your password and verify it is you for a secondary method of security.
Patient Portal FAQ's
Here is a link to frequently asked questions regarding use of the patient portal.
CHARM EHR/PHR HIPAA Privacy Policy
CHARM EHR/PHR is HIPAA compliant and has stringent security and privacy practices to protect patients' health information. CHARM EHR/PHR follows strict and standardized procedures in areas of Access Controls, Network Security, Physical Security, Data Security, Application Security, Operations Security and Business Continuity. For a brief overview of their processes followed to ensure HIPAA compliance click here.
If you have any questions about the patient portal, or if you have trouble accessing or navigating the patient portal, please call my Champlin office today at 612-250-2804 or contact me online.