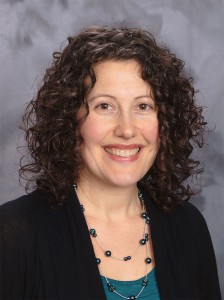 Hi there! I'm Dr. Stephani, a naturopathic doctor located in Champlin. My goal is to provide safe and effective natural therapies for the whole family. To do this, I take the time necessary to listen to your health concerns and understand your needs as an individual.
Overall, I focus my efforts on treating the foundational causes of health conditions. This allows me to provide support for your body's innate ability to heal itself through the holistic combination of:
Medicinal herbs
Vitamins
Minerals
Amino acids
Homeopathy
Clinical nutrition
Lifestyle counseling
Health Conditions I Treat
I see individuals with a variety of health concerns, but most commonly work with individuals that have health concerns involving:
Fatigue
Insomnia
Anxiety and/or depression
Difficulty with weight loss
Frequent illnesses
Autoimmune conditions
Thyroid conditions
Gastrointestinal concerns
Hormone imbalances
I also enjoy working with individuals on prevention. I use genetic testing, detoxification programs and education to help my patients understand how they can achieve optimal health through smart lifestyle changes.
Why Naturopathic Medicine?
Conventional medicine throws drug after drug at symptoms, not causes. I learned this firsthand, as I experienced some personal issues that were not answered through traditional medicine. So I sought out naturopathic treatment and had extreme success. I learned how effective naturopathic medicine is, thanks in most part to its holistic approach and numerous options.
Previous to becoming a naturopathic doctor, I worked as a massage therapist alongside medical doctors, chiropractors, acupuncturists and more. I see the value of working as part of a health care team to help patients find the treatment options that work best for them. And I see how naturopathic medicine, in particular, can offer the greatest opportunities.
Specifically, naturopathic medicine opens the door in terms of how to move forward with your health. If one option doesn't work, another one will.
My Medical Training
I hold a degree as a Naturopathic Doctor from the University of Bridgeport, College of Naturopathic Medicine. The University of Bridgeport is an accredited school with a four-year professional program. This program trains students as primary health care physicians and provides them with a doctorate in naturopathic medicine. I am licensed in the state of Vermont and registered in the state of Minnesota as a naturopathic doctor. (Minnesota currently does not offer licensure for naturopathic doctors.)
Before I pursued a degree in naturopathic medicine, I graduated from Center Point in Minneapolis and became nationally certified in therapeutic massage and bodywork. After my training for therapeutic massage, I went on to get a bachelor's degree in Biomedical Science from St. Cloud State University, in preparation for naturopathic medical school.
I am also an active member of the Minnesota Association of Naturopathic Physicians and the American Association of Naturopathic Physicians, which allows me to stay current on new treatments and supplements.
Outside of Work
When I'm not working or educating myself, I enjoy spending time with my husband and two children. I enjoy a variety of outdoor activities, including walking our dog, running, hiking, gardening, being out on the lakes and more.
Learn More—Call Me Today
I welcome you to call me at 612-250-2804 or email me if you have questions about my training, background or services. We can schedule a brief complimentary phone consultation, during which you and I can learn more about each other and determine if we are a good fit for one another.